Alastor's Origin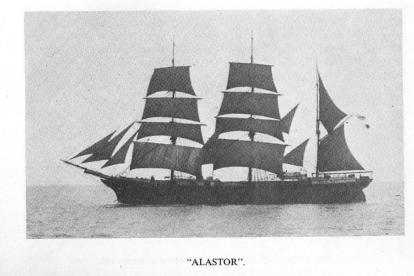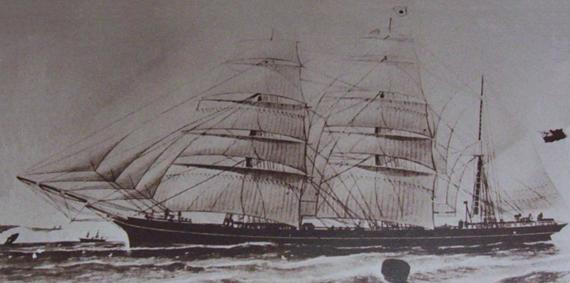 The original Alastor was a commercial sailing ship (see Ships Built and Registered in Shoreham) She was built in Sunderland in 1875 for R.H.Penney of Shoreham (UK) (map). (Robert Horne Penney 1822 - 1902, later R.H. Penney and Sons) She passed to Norway when 40 years old and then to the Consul Schroder of Hango in 1928. After the 1939-1945 war, she was renamed Bounty and used as a restaurant at Ramsgate. She was scrapped circa 1952. (source: "Square-Riggers the Final Epoch", Alex A Hurst, 1972)
The current Alastor is a 32 foot GRP sloop built by Camper and Nichosons in 1973 and purchased new by John R.F. Daviel of Brighton, who was related to the Penney family. He registered her at the port of Shoreham in commemoration of the original, although she was kept either at Gosport (map) in Portsmouth Harbour or Birdham Pool in Chichester Harbour, and sailed mostly in the Solent.
The ship's name was probably taken from the poem Alastor; or, The Spirit of Solitude (1816) by Percy Bysshe Shelley
"The little boat still fled before the storm; still fled, like foam the steep cataract of a wintry river"